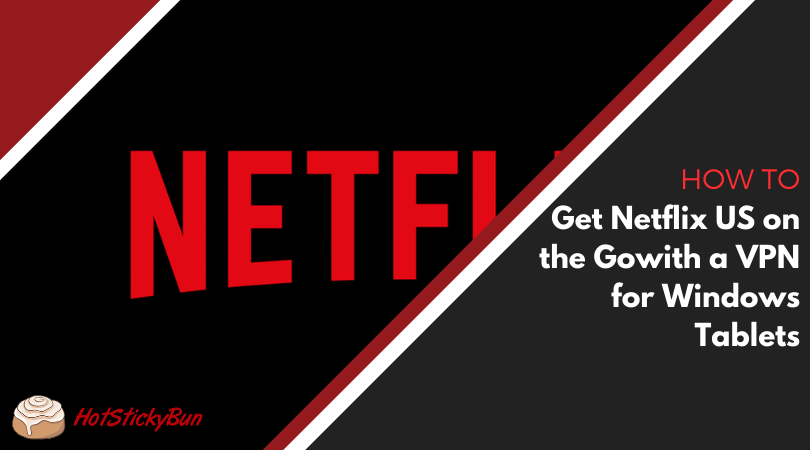 Tablets are way better than smartphones for watching shows on the go – a larger screen without sacrificing portability? Yes, please! The only problem is that a lot of Netflix shows are exclusive to the US or other parts of the world. Thankfully, that's easily solved by a Windows VPN for streaming. Download now and enjoy Netflix US and its international libraries anywhere you are.
Curious about how it works or how to access Netflix's full library of shows? Read on.
How to Use a VPN for Windows Tablets
It's very easy to operate a VPN on any platform nowadays – as opposed to, say, a decade ago. All you need to do is sign up, install (most providers have setup guides as well), and choose a VPN server from your provider's list. To watch Netflix US shows, you'll want to connect to a US server.
Once you do that, your Windows VPN will automatically assign a US-based IP address to your device. Since IPs reveal your country, city, and even ZIP code, masking your true location like this is excellent for your privacy and getting around geo-blocks.
Now, the VPNs recommended above have some of the fastest servers available. Still, we suggest choosing a server that's closest to you for optimal results (e.g. US East Coast if you live in Europe). The less your data has to travel, the better the connection quality. When you're not using a server for a specific purpose like this, it's a good idea to connect to one that's even closer to maximize speed.
Watch Out for Free Windows VPNs
It may seem like a good idea to get a free sample when you're unfamiliar with something. However, in this case, it may end up costing you a lot more than a monthly or yearly subscription. Why? Well, more often than not, many of these so-called free VPNs pose security threats. Selling your data, infecting your device with malware, blasting you with intrusive advertising, and so on.
Microsoft hasn't been the best at managing Windows 10 updates either (and that's putting it lightly). People have been worried about the stability of their Windows devices for a long time. Take this into account, and you can see why adding extra security issues on top isn't a great idea.
Let's say you're willing to take the risk. You're still not in for a good time trying to watch Netflix US with a free Windows VPN. According to Netflix, one hour of streamed video amounts to about 1 GB of data used. The biggest data caps we've seen for free VPNs were only about 10 GB a month – though you should expect much less than that on average.
Sure, there are free VPNs without data caps out there. But even if they somehow work with Netflix, you're in for slow speeds and a small number of servers that need to handle a large user base. The more overloaded a server gets, the worse the performance.
What You Can Do
Worried about whether your VPN for Windows will work with Netflix US? Understandable – nobody wants to pay for a product that doesn't work as expected. Several providers recommended above have servers optimized specifically for Netflix and other streaming platforms. They obfuscate (cloak) your traffic so you can bypass Netflix filters effectively (yet another loss for free VPNs, which are easily blocked).
Still, Netflix and co. are in a continuous cat and mouse game with VPN providers, always finding new ways to enforce their bans. The good news is that all VPNs linked in the beginning have robust 30 to 45-day money-back guarantees just for such situations. Can't unblock Netflix US effectively? Get a refund without much hassle.
Free trials are also an option, but they're a bit more limiting. Whatever your choice, you have nothing to lose. Wait – do hours of unrestricted Netflix content count?